Coming Soon!
In today's market ninety percent of Bars, Restaurants, Speakeasys and Public buildings prohibit smoking or relegate it to some obscure objectionable place; subjected to nature's elements and often void of any other views or interactions. Our Mobile Cigar lounge is here to fill a void and satisfy the needs of those who want to relax and drink responsibly while enjoying a nice quality cigar, in a safe, clean, comfortable, and convenient environment. Here at C & C, you can enjoy your favorite beverage and cigar together not separate and apart. Enjoy your time in peace, tranquility with the laughter of good friends in the air.
As Millions of travelers descend upon the greater New Orleans area, as their destination for vacations, weddings, Mardi Gras, Jazz Fest, and a host of other events, BDA stands to be here to further enhance their visits by allowing them to book convenient and comfortable transportation to these various venues and enjoy a cigar while in transit.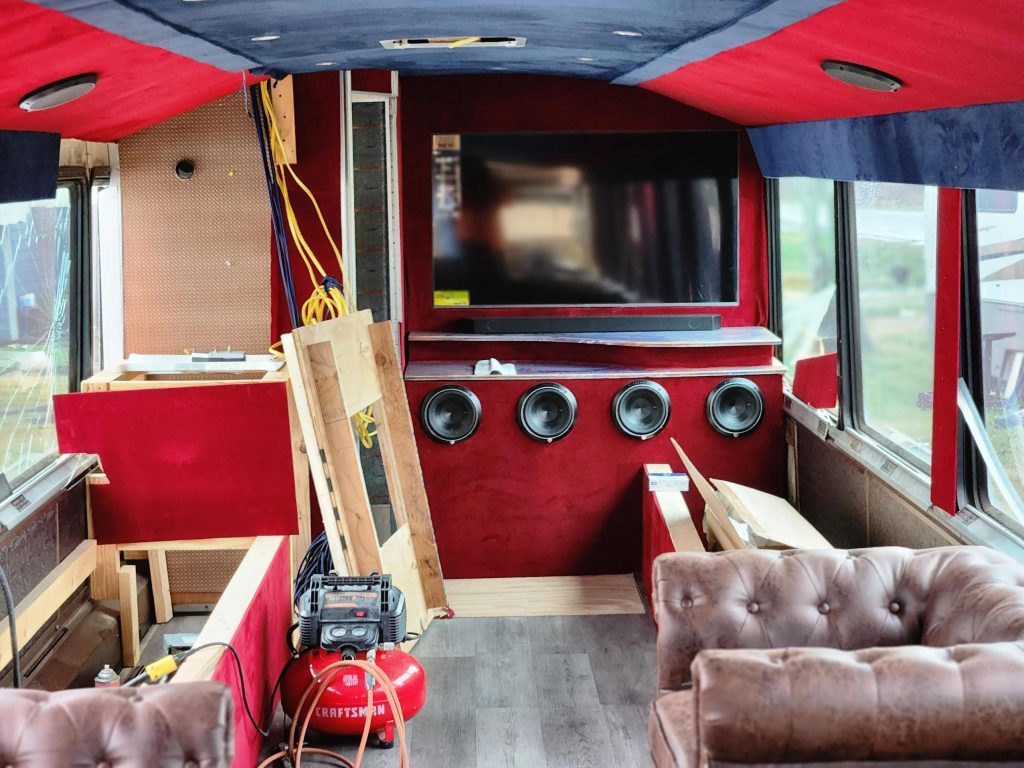 To avoid the crowds,
You can select from multiple packages or contact us to help you build your own. Our coverage area includes Greater New Orleans, to include areas of the French Quarter, Canal St., St. Charles St, and the Lakefront. We also have a package that allows you to take the scenic route to the Mississippi Gulf Coast, where you can enjoy the beautiful coast views as you enjoy a nice stick and converse with your guests. You may even select a venue to pull up, park and enjoy your smoke while having access to our lovely amenities. Tables and Chairs are available upon request. (Additional Fees may apply)
While aboard you will have access to our state-of-the-art Infotainment system (Bluetooth and Live Streaming capable), complete with audio visual apps that will allow you to utilize our Monitors and Theatre system to watch your favorite shows or enjoy your favorite tunes. We will stock your bar to your specification and provide cigars to you and your guests (Up to 12), as you enjoy your experience.